Poomsae
An introduction for beginner to black belt and beyond
By Grand Master Tony Vohra 8th Dan. Photographs by Master Jeff Scott-Smith 5th Dan.
In Decembers issue, we covered Taegeuk O Jang, which is the fifth Poomsae that is used in the basic development of Taekwondo techniques, just over half way to black belt and beyond. This pattern has 32 movements counted as 20 consecutive counts with one Kihap at the end, performed over 28-33 seconds.
This month we take a look at Yuk Jang, the sixth form. Yuk Jang has 31 movements counted as 19 consecutive counts with one kihap at the second turning kick and should take between 32-37 seconds to be performed, from sijak to baro.
Taegeuk Yuk Jang is essential for progression from 4th KUP to 3rd KUP (blue belt red tag). This pattern represents 'Kam' / 'Gam' which means water and is characterized by a constant flow and fluidity of motion, especially when transitioning from kicks to stances whilst executing hand techniques.
If we consider the new material arising in this form we have new techniques of: hansonnal olgul bitureomakki, dollyochagi, olgul bakkatmakki, arae hechyomakki and batangson momtongmakki, and naranhiseogi which appears in the middle of the Poomsae.
Techniques:
Hansonnal olgul bitureomakki (single blade knife hand - high twisting block): Defending blade hand begins from the opposite waist, coming outside the covering arm (starting with palm facing downwards), which is recoiling back to the waist, as the block is executed. The knife hand high twisting block must finish at face level, covering the centre line of the body, whilst being able to see over the fingertips.
Dollyochagi (roundhouse/turning kick): Knee comes up and around, pointing to the target; in the case of this pattern, this is high section. The kicking leg then extends impacting the target at head height with the ball or instep of the foot, whilst the back leg pivots to generate power. (Please refer to previous articles where kicks are covered in more depth).
Olgul bakkatmakki (High outward block with outer wrist): This is an outer high block, blocking the philtrum with the outer wrist (little finger side). Blocking arm comes from the opposite waist.
Arae hechyomakki (Double arm low block): Begin with arms crossed at chest height, moving each arm to low block (hand span from the thigh). This should be a controlled movement taking 6 seconds with controlled breathing.
Batangson momtongmakki (Palm hand/ body block): Palm hand begins at shoulder level whilst opposite arm is covering the centre line. The block comes across the body with the palm impacting in a pressing/pushing motion at solar plexus level, bringing the opposite fist to the waist.
Speed and consecutively delivered movements:
In Taegeuk 6 jang, the consecutively delivered combination movements follow:
Apchagi-Momtong Bakkatmakki: Front kick and outward mid-block with the outer wrist (little finger side blocking). After the front kick, the foot is pulled back to the original position, transitioning from the original long stance to back stance, then executing outward block, when landing. This is delivered four times in the form, each as one fluid motion.
Dollyochagi - olgul bakkatmakki - momtong barojireugi: Turning kick moving to long stance. Followed by high outward little finger side block. Than body middle reverse punch. Is done as movements consecutively.
Apchagi-Momtong barojireugi: Front kick recoil back and upon landing reverse punch to the body.
Olgul bakkatmakki - momtong barojireugi: High outward little finger side block followed by reverse middle punch.
Dollyochagi (kihap) - araemakki with the foot being put forward one and half step turn then low section block.
Apchagi-Momtong Bakkatmakki: Front kick and outward mid-block with the outer wrist (little finger side blocking). After front kick, the foot is pulled back to the original position, transitioning from the original long stance, to back stance, then executing outward block, as landing.
Batangson momtongmakki - momtong barojireugi: Palm hand/ body block reverse punch: inward block followed by reverse punch should be done consecutively.
Arae hechyomakki Double arm low block: double low block is done slowly taking up to six seconds as explained earlier. This block is executed in Naranhiseogi which is when the feet are one foot distance apart and parallel, with weight evenly distributed
When performing Pattern 6, remember the characteristics of water so that movements are forceful as well as flowing smoothly. There are more new techniques and consecutively delivered movements introduced in this form than any previously, thus preparing the student for the more advanced techniques that they will soon encounter in future forms. The use of a combination of kicks (front and turning kick) will prepare the student further for free sparring, whilst improvement of balance and technique is achieved.
When practising this form, it is important to ensure that you have symmetry and balance in techniques so that left and right side techniques are shown as mirror images. Visualization of a real fight should be utilized when performing all Poomsae. Attack and defence should be executed to the centre line of your body. Please remember that defence is angular and circular. Attack is direct and straight. Power generation and force at deliverance of technique is generated by mass multiplied by acceleration and we are looking at being relaxed with the tightening of core muscle groups occurring at the moment of impact.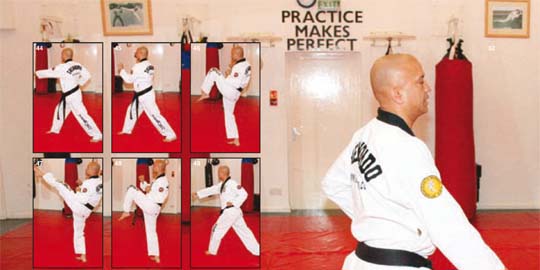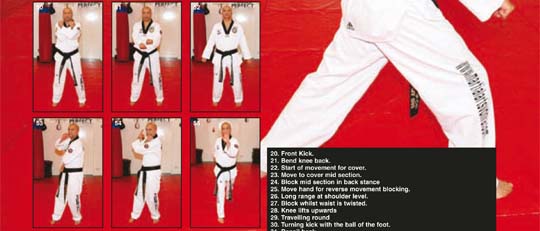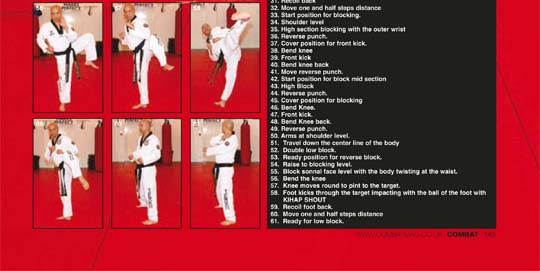 From commencement to termination of a form, it is important to remember that all movements balance out. This is shown through analysis of the forms, the starting and finishing positions are the same. Breathing and breath control is good for power development, relaxation and concentration, which will enhance performance. If you take the basic movements which have been explained in previous articles and use them as a foundation for patterns in general, then your standard is going to continue to improve which will enable you to gain a greater depth of knowledge and inspire you to greater heights.
If you wish to get a better analysis of your forms please look at videoing yourself from different angles so that you can see your techniques and use that to improve your performance for the future.
Obviously, reading articles and books can help to improve your theoretical knowledge and practice of techniques; however, nothing beats practical, first-hand tuition. Master Tony Vohra is always pleased to offer this type of quality expertise to allow you to reach your highest potential. Individualised personal development programmes are currently being run locally, nationally and internationally. These have already succeeded in enabling practitioners, both young and old, to achieve their physical, mental and spiritual goals. Educational programmes are also being run at present, working with young children to promote positive values such as physical health, self esteem and self confidence and to combat negativity, obesity and bullying.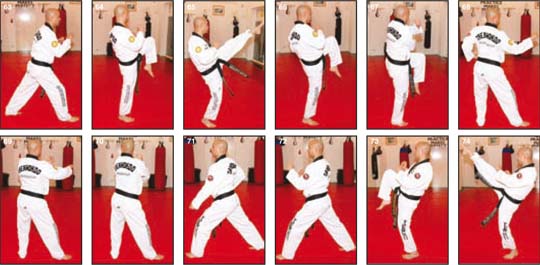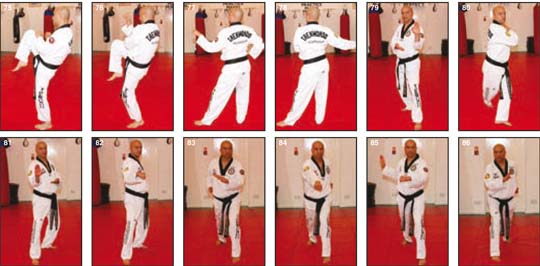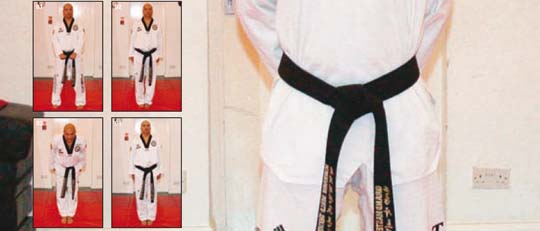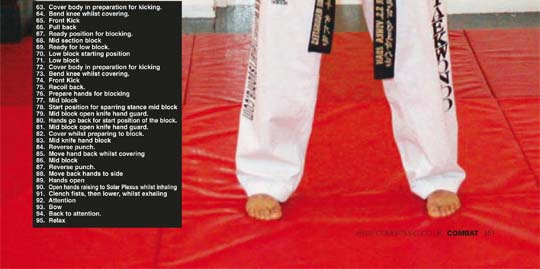 If you are interested in taking part in any courses or require any advice, Master Tony Vohra is pleased to be of service to individual students, instructors and clubs and can arrange demonstrations, courses & seminars to suit any individual or groups both at home and abroad. For further details please contact:
President Grandmaster S. S. Vohra (8th Dan),
International School of Martial Arts
UK HQ, Nottingham School of Tae Kwon Do,
Ilkeston Rd., Nottingham NG7 3FX, England.
Tel: 00 44 (0)115 9780439;
Fax: 00 44 (0)115 9785567.
Emails: info@martialartsvohra.com